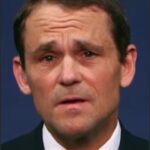 Jim Bacon, vice president-communications for The Jefferson Council, has received the following communication from University of Virginia spokesman Brian Coy. In the spirit of open dialogue, we publish it here for the benefit of our readers.
As you may have seen, there has been some recent media coverage about Thomas Jefferson's place in the University community.
In case it is useful, I wanted to share a message from President Ryan, first published in October of 2020, which conveys his position on the matter and the University's policy. Below is a relevant excerpt from his longer statement:
Some members of our community have called for the removal of the statue. This idea gained greater urgency in light of the recent protests across the country this summer.

I do not believe the statue should be removed, nor would I ever approve such an effort. As long as I am president, the University of Virginia will not walk away from Thomas Jefferson.