Hosted by UVa's Division of Diversity, Equity, and Inclusion: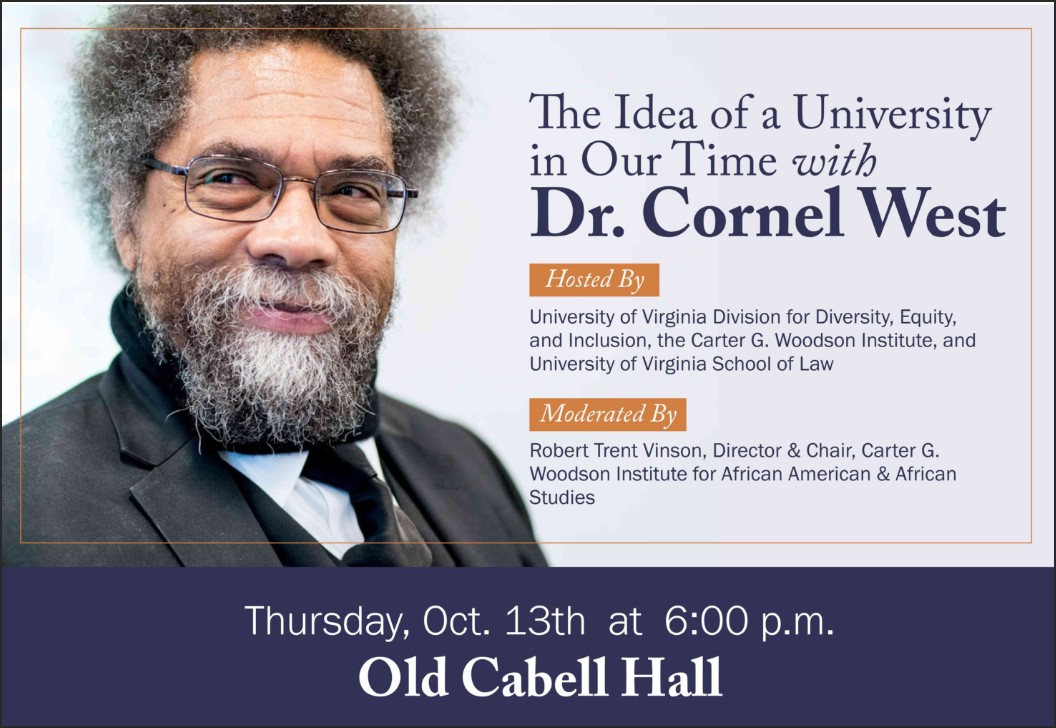 Here are some other suggestions for the Division of DEI:
Tim Scott, U.S. Senator from South Carolina
Candace Owens, author and activist
Ben Carson, former Secretary of Housing and Urban Development
John, McWhorter, author
Condoleeza Rice, former Secretary of State
Deroy Murdock, columnist
Larry Elder, talk radio host
Wilfred Reilly, author
Allen West, chairman of the Republican Party of Texas
and the legendary Thomas Sowell, one of the greatest intellectuals in modern America
Haha! There will be blizzards in Hades before UVa invites any of these leading lights. Your donations to the Jefferson Council will help us bring conservative speakers — such as conservative African-Americans such as Mia Love, who spoke last year — to Mr. Jefferson's University.