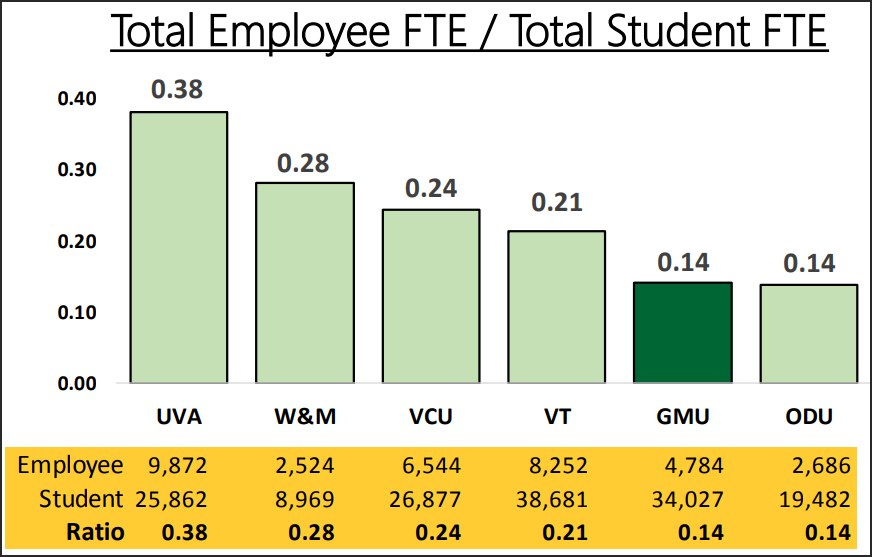 In a presentation to its Board of Visitors, administrators at George Mason University showed a graph (seen above) comparing the number of employees per student at Virginia's six public research universities. GMU shared with Old Dominion University the distinction of having the lowest employee-student ratio of the six. The purpose, of course, was to make the GMU administration look good by comparison.
Perhaps it's a chart that the UVa Board of Visitors should see as well, though for entirely different reasons. By this reckoning, UVa has two-and-a-half times as many employees per student as GMU. On the face of it, that seems scandalous.
The disparity is so stark that one might legitimately inquire if the GMU functionaries who compiled this data were comparing apples with apples, so I don't rush to any judgment. However, it would seem reasonable for UVa's board members to ask for an explanation.
— JAB