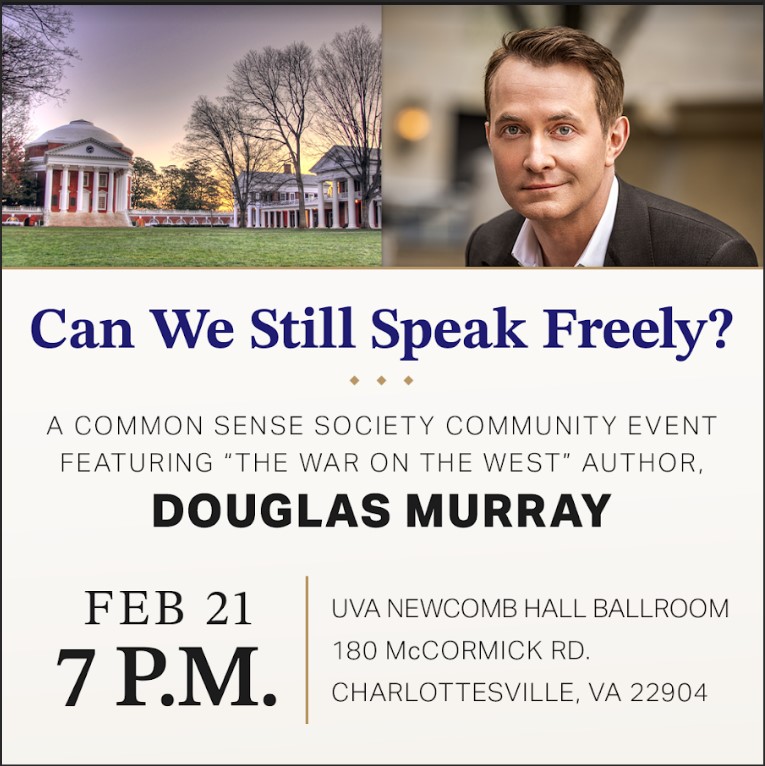 It is no secret that free speech on college campuses is under attack. But is this new model for campus speech in line with University of Virginia's founder, Thomas Jefferson? Students and professors alike experience pressure to either avoid or hyperfocus on controversial topics with limited room for honest and rigorous debate. If we can't even discuss Jefferson's own legacy with freedom of thought, what does this tell us about the future of Western civilization? Is Jefferson's university no longer a marketplace of ideas, questions, argument, and discovery? If not, where are the alternative forums today? Where do we go from here?
Join bestselling author, "Uncanceled History" podcast host, and associate editor of The Spectator, Douglas Murray, to discuss this and more with UVA students on February 21, 2023, from 7:00 P.M. – 8:00 P.M.
Murray, the author of "The War on the West" and "The Madness of Crowds," is one of the most incisive commentators today on the 21st-century culture wars. The Jefferson Council is pleased to partner with The Commonsense Society to bring him to the University of Virginia. Space is limited.