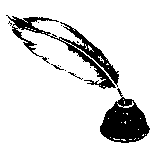 Letter addressed to Executive Director James A. Bacon from an alumnus, Comm School Class of '98, name withheld by request.
James, the UVA community is fortunate for people like yourself that speak up. For calling out madness when it is happening when so many just grumble and shake their heads.
My son just applied to UVA. With a 4.1 GPA in the toughest course load, 1550 SAT, and plenty of extracurricular activities he was not accepted.
My wife and I live out of state, but we both graduated from UVA.
I don't think I've ever not donated to the school each year since I graduated or gone a week without wearing a piece of Virginia clothing.
I did ask my alumni donation representative for an explanation about the medical school student's expulsion for questioning the administration a couple of years ago. Besides writing checks and attending games, that is all the school knew about me.
This is how they get me to stop caring about the school. They fire the alumni. Whether it is having signs on lawn rooms slandering the school, removing Mr. Jefferson's legacy, or just removing legacies it has the same effect.
I was hopeful with the Governor's election and Ellis' appointment. Keep up the fight, but I'm done. That was the last straw for me.