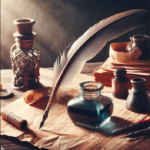 Mark M. Luellen
VP for Advancement
University of Virginia
Office of Advancement
Dear Mr. Luellen,
Years ago, we formalized an estate plan which included UVA as the recipient of a significant portion of our assets, held in a revocable family trust. I was proud of my degree from UVA and loved the atmosphere where honor, true history, scholarship, world class research and excellent teaching were the priorities.
In recent months I have been concerned that these priorities were overtaken by an extreme emphasis on diversity and equity and a lesser regard for traditional values. Lately UVA's abundant support for the murderous and uncivilized Hamas organization and the timid recognition of the slaughter of innocent Israelis has deeply saddened me.
Apparently, the situation has reached the point where Jewish students at UVA are scared. I would not accept living in this new atmosphere, likely encouraged by the primacy of DEI, and will not provide financial support for its continuance. We are therefore altering our estate plan. It will no longer include UVA.
Regretfully,
Peter Bukowick
Grad A&S, 1969