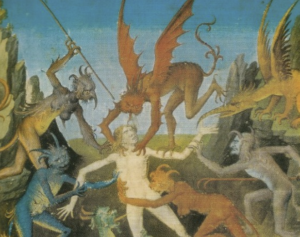 by James A. Bacon
I never imagined it possible to exceed the vitriol heaped upon University of Virginia board member Bert Ellis over the past few months. I thought for sure that the nastiness would die down. I was naive. Yesterday the Democratic Party of Virginia labeled him a "eugenicist" — an advocate of the philosophy of sterilizing the genetically unfit. The philosophy was adopted by racists to purge the gene pool of Jews, Blacks, Roma and other groups deemed undesirable. In so doing, the attack groups Ellis with the worst racists of history.
The charge appears in a press release lambasting Governor Glenn Youngkin's education policy, primarily in K-12 education. While most of the criticisms were tendentious and wrong-headed, at least they were directed toward Youngkin's policies and actions. But in Ellis' case, the Democratic Party of Virginia engaged in a vicious personal attack with zero factual foundation. Indeed, the DPV elevated previous libels of Ellis as a "white supremacist" to new heights of malice.
Here is what the press release says.
Appointment of a Eugenicist to the University of Virginia Board of Visitors Continue reading →