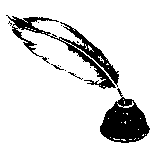 Stanley K. Joynes III is a University of Virginia alumnus, College, Class of 1977 and Law, Class of 1981.
I recall the disgust many felt when the University of Virginia Board of Visitors decided not only to restore the modest pay cuts taken by President Ryan and his executive posse in mid-COVID, but then to award a bonus — the disgust centering around the asymmetry of their action in the face of the closures and bankruptcies of dozens (hundreds?) of local small businesses and the loss of jobs principally at the lower end of the pay scale.
Personally, I don't recall an effort by anyone to articulate what President Ryan and his senior team had done during the pandemic that warranted the payment of large amounts of money to already rich people to insulate them against the carnage that befell the masses. Is it unfair to ask the Board of Visitors precisely what extraordinary acts of leadership they identified that impelled them to deploy copious amounts of Other People's Money to members of a well-to-do elite while Average Joe got slaughtered? Note here that the Board announced last week both an increase in tuition and an extension of President Ryan's contract.
The Scratching My Head moment returned last evening when I saw this piece in The New York Times. It reminded me that perhaps university presidents should be incentivized and rewarded for acts of leadership and policy that further and elevate the actual educational mission of the University.
Should a Board of Visitors develop metrics by which to assess the fulfillment and improvement of the academy's implicit promise to encourage the expansion of students' minds through robust inquiry and debate? Put another way, if you were in charge of reviewing President Ryan's performance to determine whether he was deserving of a raise or bonus (or the restoration of a faux-for-show temporary pay cut), and part of your focus was on his stewardship of an environment of free speech and inculcating students with the confidence to engage in discovery and intellectual exchange, would the circumstances described in the NYT piece support a bonus (or even continued employment)?
Did I mention an increase in tuition and extension of President Ryan's contract?