Here is the breakdown of DEI positions and salaries at the University of Virginia identified in the Virginia Association of Scholars report, "Should Virginians Pay for University 'Diversity' Leftism?"
In 2020, UVa spent more money than any other public Virginia university on DEI staff and salaries. In 2021, UVa doubled the number of administrators and increased spending on salaries by 66%.
These numbers reflect only a fraction of the total administrative costs imposed by the DEI bureaucracy. They do not include employee benefits, office space, travel & entertainment, engagement of outside consultants and speakers, or DEI-related tasks performed by staff and faculty with other job responsibilities.
UVa DEI Positions in 2020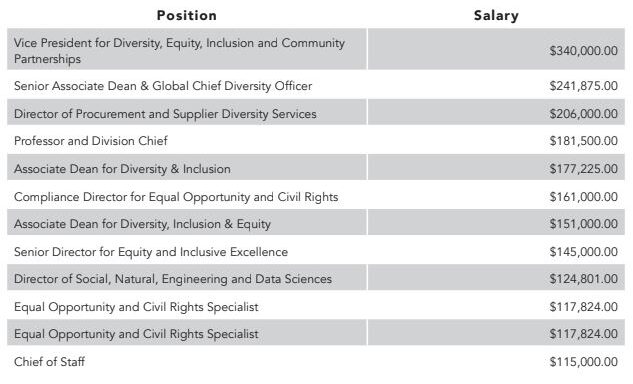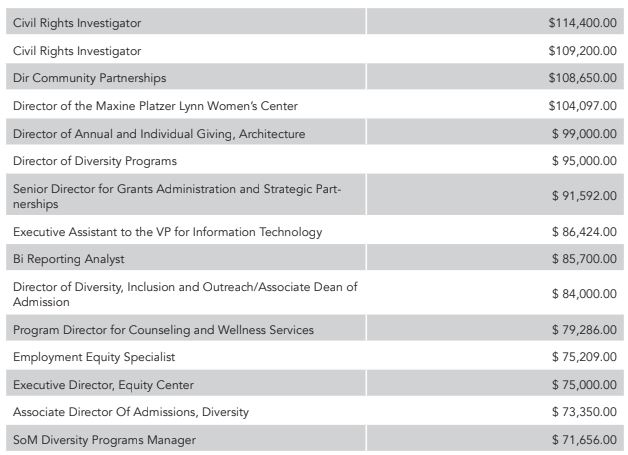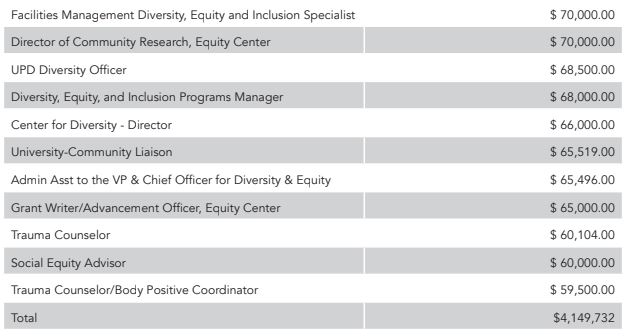 UVa DEI positions in 2021