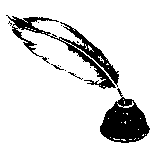 August 29, 2022
Board of Visitors of the University of Virginia
President James E Ryan
The University of Virginia
Charlottesville, VA 22904
Dear Members of the Board and President Ryan,
As you know, on August 11 the Editorial Board of the Cavalier Daily published an article entitled: To create "citizen leaders," U.Va. must do more. The Editorial Board states: "There is a reason why Charlottesville's local Klu (sic) Klux Klan Chapter hosted its inauguration ceremony at Jefferson's Monticello tomb. There is a reason why white supremacists gathered with torches around Jefferson's statue on the north side of the Rotunda. There is a reason why they felt comfortable marching through Grounds. Our physical environment — from statues to building names to Jefferson's overwhelming presence — exalts people who held the same beliefs as the repugnant white supremacists in attendance at the "Unite the Right" rally. These buildings must be renamed and memorials removed."

One of the four core pillars of The Jefferson Council is to "preserve the Jefferson Legacy." This legacy has been under assault continuously since the events of August 2017, events which had absolutely nothing to do with the University, much less Thomas Jefferson. Student leaders on the Student Council and Cavalier Daily have relentlessly conflated the assault on the Lawn by out-of-town racists with the University and Mr. Jefferson. Now in the editorial above, they are clearly calling for the total eradication of Thomas Jefferson from the history of the University he founded.
National media outlets across the United States have referenced this article since its publication, expressing amazement that the student newspaper of the University founded by one of America's preeminent Founding Fathers would actually call for his removal from its history.
Perhaps the Editorial Board of The National Review states the issue most succinctly: "To the kids at the Cavalier Daily: Grow up and maybe think about developing some humility and some gratitude. And if at UVA you learn to write a sentence half as good as one of Thomas Jefferson's, then you should add that to the list of blessings that you owe, directly or indirectly, to that flawed and complicated man."
Students are entitled to their opinions. However, there are times when adult leaders must step up and offer rational, countervailing viewpoints. While recognizing that Mr. Jefferson was complicated, like all of humanity, it is time to judge him in the context of his times and stop the self-flagellation about our founder who was probably the greatest mind in the history of our nation. Rather it is time to clearly acknowledge his amazing lifetime of public service and thank
him for founding our University — which was certainly a revolutionary concept in the annals of public education.
The silence from the Administration since this August 11 editorial has been deafening.
Respectfully,
The Officers and Advisory Board of The Jefferson Counci