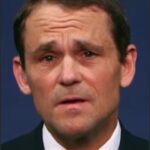 Jim Bacon, vice president-communications for The Jefferson Council, has received the following communication from University of Virginia spokesman Brian Coy. In the spirit of open dialogue, we publish it here for the benefit of our readers.
As you may have seen, there has been some recent media coverage about Thomas Jefferson's place in the University community.
In case it is useful, I wanted to share a message from President Ryan, first published in October of 2020, which conveys his position on the matter and the University's policy. Below is a relevant excerpt from his longer statement:
Some members of our community have called for the removal of the statue. This idea gained greater urgency in light of the recent protests across the country this summer.

I do not believe the statue should be removed, nor would I ever approve such an effort. As long as I am president, the University of Virginia will not walk away from Thomas Jefferson.
More recently, President Ryan's perspective on the matter was featured in an article in the Daily Progress on August 13, 2022. The relevant excerpt is below:
Even so, some people have called for the statue of Jefferson that graces Grounds to be pulled down. Others wish the university would distance itself from Jefferson.

Jim Ryan, UVa president, isn't having any of that. Ryan has made clear that Jefferson, including the statue of him in front of the Rotunda, is not going anywhere. UVa's founder has been and always will be a strong part of UVa's past, present and future.

"As long as I am president, the University of Virginia will not walk away from Thomas Jefferson," Ryan said in an Oct. 2, 2020, message to the UVa community.

Ryan cited Jefferson's view on universities. They are, he wrote, "based on the illimitable freedom of the human mind. For here we are not afraid to follow truth wherever it may lead, nor to tolerate any error so long as reason is left free to combat it."

In that same message, Ryan emphasized the university's commitment to inclusion and to build an environment that "reflects our core and enduring values as well as our highest aspirations."

In a recent interview, Ryan said he recognized the challenge of updating Jefferson's story while still remaining loyal to him.

"In some respects, it's a little bit like the country itself," Ryan said. "I think the way that you change is by moving ever closer to the values and ideals that were expressed two centuries ago."
While all of this information is public and the University's position on this matter is well-known, I hope it is a helpful reminder. Thanks!