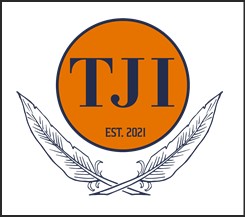 More columns and articles from The Jefferson Independent, the University of Virginia's conservative, independent student publication:
Opinion: The Booster Requirement: A Politically Shifting Timeline
The spring semester at UVA has officially begun, and, as promised, all classes are currently being held in person. However, the University, along with many other higher learning institutions, no longer considers double-jabbed students fully vaccinated.
YAF at UVA: Inside the Most Controversial Club on Grounds
You may not like them, but you cannot ignore them. With relentless activism and largescale speaker events over the last semester, Young Americans for Freedom at the University of Virginia continues to be the leading voice of the conservative student….
Recounting Robert Smalls: The First Black Naval Commander
With the start of Black History Month, it is important that Americans come together to recount the legacies of the many black men and women who sacrificed and….
Open Letter to UVA Administration Encourages Increased Police Presence Following Uptick in Gun Violence
An open letter has been circulating, written by a leader of a UVA parent group, concerning the increase in gun-violence. It encourages the UVA administration….