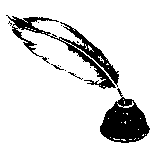 The Editorial Board of The Cavalier Daily has taken a dishonorable, unenlightened, and untenable position. The March 17th op-ed stating that students at The University are incapable of listening to a speaker and that speech threatens their very "lives" reveals a childish and churlish attitude that is in opposition to the values of The University, the values of civil society, and the values of America. Jonathon Haidt correctly noted that this generation has minds that have been "coddled" so much that they lack understanding of basic principles and are guided by many "untruths." This article has the hallmarks of all of those untruths, starting with the headline.
It is most disturbing that the CD Editorial Board makes statements about violence and slavery at a moment in history where students should understand the true meaning of violence, i.e.: Ukraine, Iran, Afghanistan, and the present- day crisis of slavery, existing in today's world throughout Asia and Africa. However, the Editorial Board writers illustrate a lack of knowledge and are blind to history and current day events. Even worse, the Editorial Board stated lies about VP Pence and used multiple logical fallacies to construct their editorial — the sign of a weak argument.
It is a sad day when we can't look at the next generation and admire them for courage, risk taking, and civil discourse. Instead we recognize traits more like Mao's Red Guard, unable to critically think or have civil discourse, intent on reflexive destruction of anyone they disagree with (or have been instructed to disagree with.)
The Editorial Board says "the answer is simple." And indeed, their answer is simplistic, simple-minded, and childlike. Universities should be growing adults not coddling children.
Regards,
Sheree Gravely BA '86