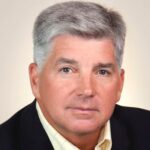 Merry Christmas and Happy Holidays to all of my fellow Wahoos:
I am extremely pleased with the results of the Virginia elections. Governor Youngkin and Lt. Governor Winsome Sears and Attorney Gen Jason Miyares are all very interested in re-focusing UVA and other colleges and K-12 schools in Virginia on educating students and not brainwashing them with the Woke/CRT/DEI mantras that have overtaken UVA and almost all other colleges and K-12 schools in Virginia and across our country.
The most immediate opportunities for the Governor are his selections for the Board of Visitors. Over the next four years, he can totally replace the Board with his nominees. There are 19 total members of the Board of Visitors, 17 of whom serve 2-year terms and one faculty rep and one student rep each serving 1-year terms.
The Board of Visitors hires/fires the President and manages the overall strategy of the University and the University Health System. This current Board are all appointees of either former Governor McAuliffe or outgoing (thank heaven) Governor Northam and are responsible for letting the University make the outrageous changes that have been made over the tenures of Presidents Sullivan and Ryan.
Governor Youngkin can and will appoint new Board members that reverse this and make the University a place permitting open dialogue on all matters and where education and merit are the managing principles of the University. This is our only opportunity to change/reverse the path to Wokeness that has overtaken our entire University.
Meanwhile, we still have a ton of work to fight the ongoing and continuing onslaught by the entrenched DEI bureaucracy at UVA.
I just found copies of the 2021-2022 Peer Evaluation Forms and Process for University of Virginia professors. I have attached copies here and here. Please note the prominence of DEI issues within the evaluations. There is even a special appendix on DEI examples to use in the evaluation. It is readily apparent that no professor can possibly get a good evaluation and obtain tenure or even a raise in salary if he/she does not pledge total allegiance to DEI and can itemize a large number of DEI initiatives on his/her part. This should not have anything to do with teaching math, science, business or other social science courses. Every Dean or Department Head now has a DEI officer who has co-oversight on the peer review process.
I also recommend that you read these two articles related to the above:
Jim Bacon's summary of the new diversity-based evaluation highlights.
Professor Allan Stam's assessment of what these diversity-based evaluations will do to UVA
The University is also overrun with courses that exist for no other purpose but to make a big deal about race and gender and other issues that can only create more oppressed parties trying to tear down anything and everything and everyone that helped create our University. Here is but one sampling of courses from the College.
I urge you to scroll down and read thru all the courses. I will admit there are some I would love to sign up and take right now, but there are so many that are purely indoctrination disguised as courses.
My colleagues and I at the Jefferson Council continue to monitor the status of the Honor System. We do not think the Honor Committee will propose a referendum to change the existing sanctions but we do think there are students who will try to get the necessary signatures (1500) to place a referendum on the Spring ballot to change the sanctions even without the support of the Honor Committee. We will do everything we can to try to convince the students that the Honor System is too important to be so eviscerated as to make it a concept only but not a real Honor System.
Bert Ellis
College 75, Darden 79
President, The Jefferson Council