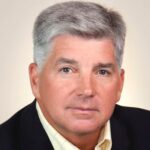 Letter from Bert Ellis, president of The Jefferson Council to All Friends of the University of Virginia.
I am writing this letter as Bert Ellis, a passionate Double Hoo (College '75, Darden '79) and as a Founder and President of The Jefferson Council. Our University is under attack from multiple sources and at multiple levels. The entire academic and community experience that so many of us shared at UVA is
totally at risk. Our Administration has totally politicized the entire university to the detriment of all that we hold dear.
We at the Jefferson Council have been fighting on behalf of all of us to preserve/promote four major tenets:
1) Open Dialogue throughout the University.
2) Preservation of the Jefferson legacy.
3) Preservation of the architectural sanctity of the Lawn.
4) Preservation and rejuvenation of the Honor System.
We have indeed made some progress on points 1 and 3: The University adopted a set of principles of open dialogue which we think are quite reasonable and the Ryan administration adopted a set of rules limiting signage on the Lawn doors. Mr. Jefferson's statue – which was in jeopardy — remains in front of the Rotunda, yet to be contextualized. The Honor System still exists but is now under very serious attack such that this could be its very final year at UVA. Continue reading →